Aztech Modem already being my choice since last year. Before that, I use another modem ...(unwireless). Right now, I'm using an Aztech Modem and this is a wireless modem actually.

Those days, I use a PC at my home and I don't need a wireless modem . But now, that PC is not here anymore..... it's shifted to Selangor. Guess what?
That PC is with my little brother and he used it for studies (UPM-Universiti Putra Malaysia-).

Aztech modem was a famous name in this industry. Actually, I don;t know anything at all about this company (Aztech). At first, I thought this is a Telekom Malaysia's product (brand). But, I was wrong. So, let's share a little information of it.

Aztech R&D centres are located in Singapore, Hong Kong, Shenzhen and Dong Guan, China and five sales offices located in Singapore, Hong Kong, Germany, Malaysia and USA. With strong design experience and technology focus in Computer and Telecommunication industry, Aztech manufactures DSL modems, Analog modems, Wireless 802.11a/b/g, Powerline modems, DECT Phones and 2 Way Radio.

This is my modem's look alike: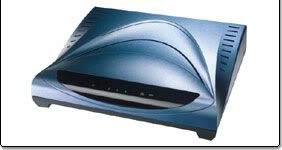 But, lately.... I just figure out that there is something wrong with my modem. The fact is... since 2 weeks ago, my modem quite "slow". In fact, I am the only one person that using this wireless modem in this area.

Please help me....could it be something wrong with my Aztech Modem?