Hurricane Katrina "hot" main topic:
-New Orleans Inundated as Levees Break After Hurricane Katrina...!
-Katrina may wreak havoc on world economy...!
-Oil Rises, Gasoline Sets Record on Hurricane Katrina Damage...!
-Hurricane Katrina Threatens $25 Billion of Damage; Oil Near $70...!
-HURRICANE KATRINA: Red Cross sending volunteers to South, Largest effort in its 124-year history...!

Now, it's all about Katrina...!!
It's so for them hard to face this reality. It just come like that and there is no time for their family to make a preparation. And for sure, I know how they feel. It's not easy to take this disaster as a normal hurricane.

It is known that Hurricane Katrina was a major tropical cyclone that caused significant damage in the southeastern part of the United States and now, it's became one of the worst natural disasters ever to hit the United States. Can you believe that...?


Get the latest news on Reuters.

Bear in mind that this is an "un-normal" hurricane. This time, the highest winds that spin in the damage location is around 175 mph (280 km/h)....!! And the areas that affected already make a big radius in terms of "destroy". The areas included:
Bahamas, South Florida, Florida Panhandle, Alabama, Mississippi, Louisiana, Georgia, Kentucky, Tennessee Valley and Ohio Valley regions and eastern Great Lakes region.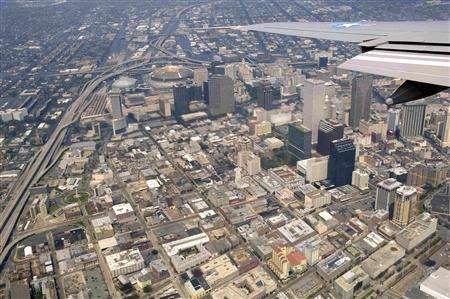 For further information, point your browser here.

As I'm writing this article, there is at least 25,000 refugees of Hurricane Katrina, particularly those currently in the Louisiana Superdome, will be moved to the Reliant Astrodome in Houston, Texas. On the top of that, at the same time, this "disaster" remind me about the Tsunami that happened in my country last year.

I hope they will survive and I'll pray that this disaster will not happen again.
Oh God... please help them and their family, so that they will come up with a new "life" and also with a new "hope" after this Hurricane Katrina.